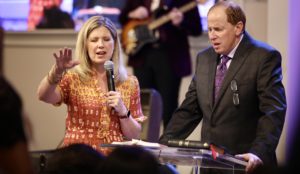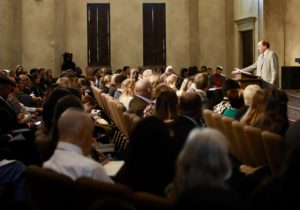 How We Give to You
We hope you're blessed by our ministry. We pray that our teaching, writing, and music touches your heart and leaves rich deposits. We'd also like to sow into your life materially. We do that by offering all our downloadable items free of charge. Each time you download from our website (and feel free to take all you like), we ask that you don't just think of it as a freebie, but that you receive it as our seed to you. Believe with us for a harvest on that seed; we believe you're good ground to sow into.
God spoke to me several years ago regarding our ministry products. He said, "If you'll sow it rather than sell it, I can get more involved. It will be a seed rather than a sale. I can't multiply a sale, but I can multiply a seed." He also said, "As you sow into others, I'll deal with people to sow back into you." That's what's happened as we've stepped out to obey God's words of instruction.
Thank you for visiting our website and helping yourself to our materials. Most of all, thanks for allowing us to sow into you.
Join — Partner — Connect — Receive
When God deals with people to partner with our ministry, we consider it a holy thing. To us, it's a spiritual transaction more than a financial one. It's not just a flow to us, it's a flow to you of the anointing upon our ministry. We believe our partnership connection strengthens all of us. You're precious to us and it's an honor to have you join in carrying the message of faith and the move of the Spirit.
We're believing for many more to join us in partnership. This helps offset the costs of producing ministry materials, and helps us produce them with excellence. It helps us continue to sow, rather than sell, our downloadable media. It also helps us travel internationally and domestically, especially to newer churches that can't yet cover meeting expenses. Lastly, God has placed some larger projects on our hearts that require substantial funding. Believe with us that the needed resources all come in, plus much more. Together, we'll get this job done.
to mail an offering:
Please make checks payable to 'Siegel Ministries.'
Siegel Ministries
P.O. Box 1491
Castle Rock, CO 80104